Money
CAUTION !!! ATM PROBLEMS in JAPAN (VISA, Mastercard, ....)
Check with your bank before departure:


- Authorization to use the card to withdraw in Japan

Some banks consider a withdrawal in Japan can only be fraudulent and block everything unless otherwise noted.

- Maximum weekly withdrawal
(and expenses)
in Japan
Simple

Visa card generally permits the withdrawal of

only 350 €

/ week
(and 1500 euros expenses per month depending on the card)

Unless you sleep outside: 7 nights half board Minshuku = ~45000 - 50,000 yen !!!

(see Budget)
IN SHIKOKU, YOU PAY IN CASH!
everywhere but business hotels, some konbinis et some restaurants
You will quickly see the difference between the Japan of the big companies, exposed to the international competition, which have a productivity and a high rhythm, and nonexposed Japan, whose productivity is very low, often like Europe of the Fifties. In short, there is Japan of Shinkansen and that of the craftsmen or the small traditional Asian shops. Unfortunately, the banks still are in the noncompeting sector and that poses problems for the travellers. Apart from the large cities, it is the field of total incompetence for all that is exchange or withdrawal with a credit card. Also follow the following advice:


Don't think to withdraw cash at the bank's ATM with your credit card
excepted in the airport and in the center of the VERY big towns (Tokyo, Osaka, Kyoto,..)
You will see a lot of Visa ATM, but they are only for japanese visa cards. You can't use it with "Out of place" Visa cards.
Caution: ATM in Japan are often closed on weekend or at night.
The ATMs at the POST OFFICE 郵便局 (Yûbinkyoku) with a sticker « NEED CASH? » accept foreign credit cards Cirrus (Mastercard, Visa) and American Express.
These ATMs have an english menu !

Caution, ATMs are working ONLY when the post office is open!!
Post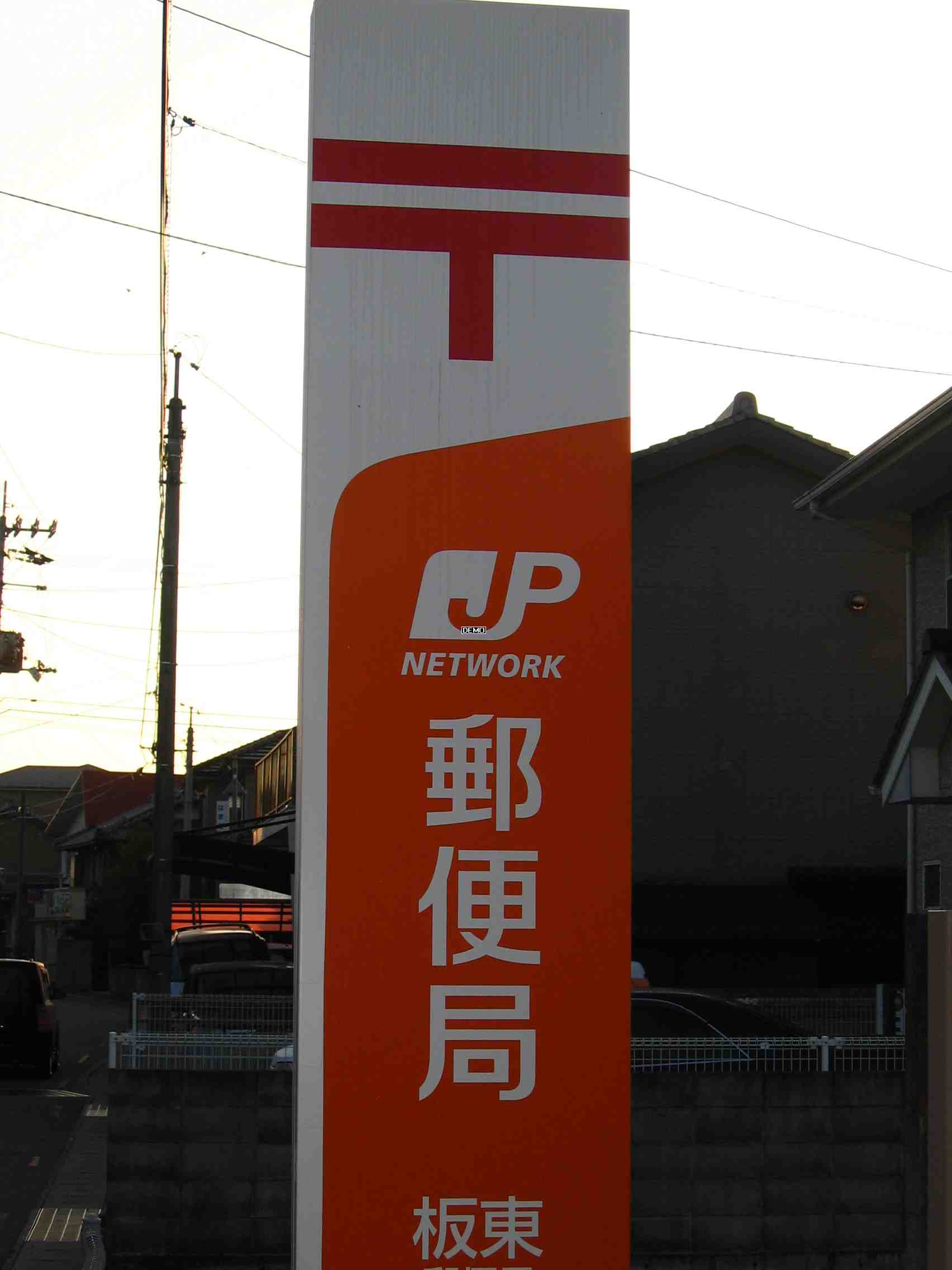 ATM logo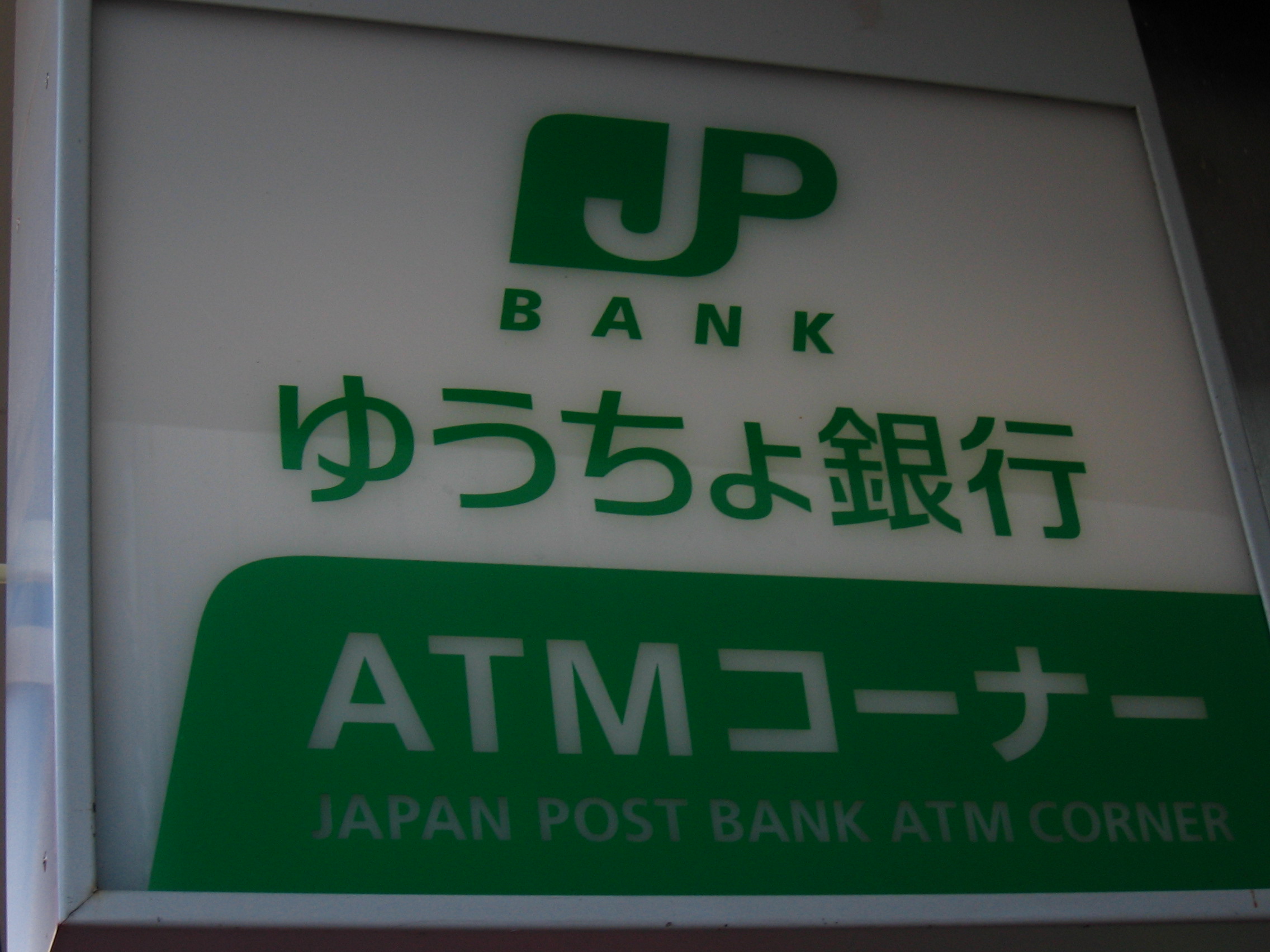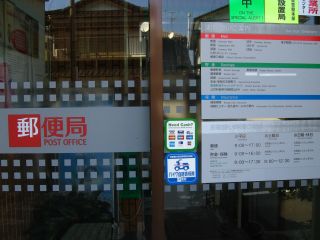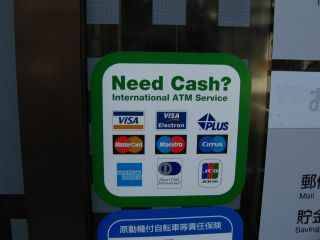 Use of ATM (printable pdf from the above website)
7-Eleven ATM

accept foreign cards, but if there are 2191 ATM in Tokyo,



7 eleven opens new ATM in Shikoku




2013 Tokushima and Kagawa



As elsewhere, you can pay with your Visa, Mastercard or American express in the big hotels, in most business hotels and in departement stores. But in the countryside of Shikoku, you can't pay with it.
Cash withdrawal at the bank counter is difficult out of the very big towns,
and almost impossible elsewhere, as in Shikoku.
Withdrawal is sometimes possible, but nobody knows how to do it, so you have to ask for the chief.
Money exchange is possible in the big towns in the « Authorized Foreign Exchange Bank ».
But if you are on the countryside or in smaller towns, as in Shikoku, you will find only local banks or savings banks which do no exchange.
Example:
When you walk through Ehime-ken (15-20 days walking), Ehime Bank (Ehime Ginko 愛媛 銀行) changes Euros

only at the central bank

in Matsushima

(Honten). In theory!
Most banks take travellers checks if they are issued in yens, with no cost.
The Japaneses pay all in cash, so you will have to carry cash to pay hotel, food, train, everything..., but Japan is one of the most secure land in the world and theft is rare.
To sum up, if you are outside Tokyo, Kyoto, Osaka and some big cities:
Withdraw cash at the POST OFFICE ATM during the opening hours !
Be careful of weekends et national holidays !
Take a credit card with higher maximum weekly withdrawal (Visa Premier, Gold Mastercard)
Or take a second credit card of another brand than the first (Amex, Visa, Mastercard)
as a rescue or to double your maximum weekly withdrawal if needed
Or take some travellers checks( issued in YENS) !
At the bank
When you push the door, an Office lady (OL) bows and show you a counter. The clerk asks for what do you want:.
*** Show your credit card and say « Cash », ou better:
= VISA kaado kara casshu wo kudasai = VISA card (from) cash (direct object) give me!
*** Show your dollars, pounds, euros and say « Yen »
*** Show your travellers checks, show him that they are issued in yens if he refuses.
Then he asks for your passport, the name and telephone number of your hotel.
You will have no money if he cannot fill in his form, so enter in the bank with any hotel's name and telephone. If you are walking or not sleeping in hotels, any hotel is good, but you must have an address to have money!