From Europe, the journey is much more expensive than the Way of Compostela, because of the plane, the transports in Japan and the accomodations.
And the cost of living in Japan is very high, at the level of Switzerland or Norway when the exchange rate is about 150 yens/euro, but much more when the exchange rate is under 135 yens/euro.



Attention to the Yen exchange rate!


Possible abrupt changes during your journey


¥/€ = 50% increase between July and November 2008!
but ¥/€ = 25% less beetween July 2012 and January 2013!




.


The price depends of the number of nights, around 50 if you walk, 30 days by cycle, much less by car or bus.


Count 8000 ¥ a day

,

except if you sleep outside and eat what you buy in supermarket.



To convert yen:



For more currencies click on
Warning, these are interbank rates


Visa, Mastercard or your bank will take around 6% on everything you pay by card or draw at the ATM
About 6% also if you change notes at home or in Japan
For the real rate, look at an online currency exchange website

on a computer, you can write ¥ if you push Alt and type 0165 (Alt+0165).

Plane

The journey being made in spring or in autumn, we take advantage of off-season prices.
From Europe, 800 - 900 Euro on the Internet, but payment with order.
From US East coast 900 - 1000 $, from US West coast 750 - 800 $.
Naturally if we do the tour in several times, we will need several plane tickets!



Transportation in Japan

If we do the complete tour of the 88 temples, we return at number 1, thus expenses are reduced
Kansai Airport - Naruto bus = 4000 yens one way.

If you walk the path in several times, add the price of trains to resume your route, for example:
Kansai Airport - Kochi = 11000 yens one way
Kansai Airport - Sukumo = 14000 yens one way


Equipment

Without taking into account the material of walking (the same that to Compostela)

The white jacket ( 3000 yens) and the stamp book ( 2300 yens) are the only indispensable purchases.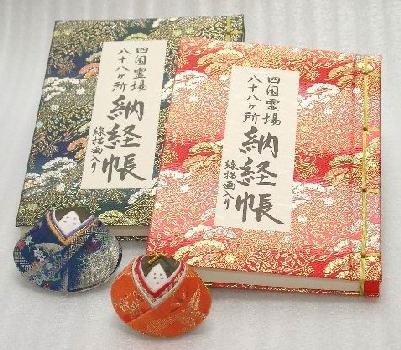 Temples

Temple's stamps cost 300 yens each, so 300 x 88 temples = 26400 yens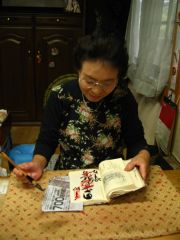 Accomodation


There are no dormitories or cheap shelters such as we know on the Way of Compostela. It is rather small simple 4-5 rooms inns, more guest house than hotel. Accomodation is made of small ryokans, minshukus (which are family-run ryokans), temples and business hotels. Always individual room, but WC and common bath are often outside the room.

The normal price for the

overnight stay and 2 meals in ryokan, minshuku, temple is 6500 - 7500 yens a day

(to multiply by the number of days of accomodation, thus variable according to the distance walked every day).
Business hotels ask from 5000 to 9000 yens without meal.


Room price is per person. 2 persons pay double price for the same room !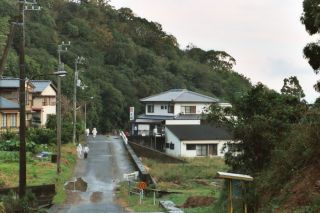 Food

Two meals are included in most of the accomodation, and breakfast is substantial, thus lunch is often superfluous.
Restaurants are cheaper than in Europe.

1000 yens a day if we eat at noon in a soba restaurant, and add some drinks to avoid carrying too much water (120 yens/can).

Less if you buy your picnic in Konbini.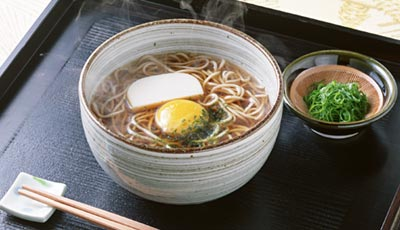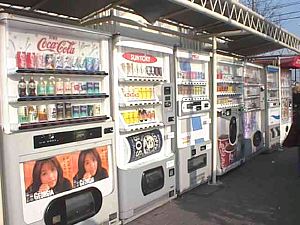 We can add souvenirs, personal expenses and the journey to Koyasan at the end of the route.